Bankruptcy Rehabilitation Programme by Credit Counselling Singapore (CCS)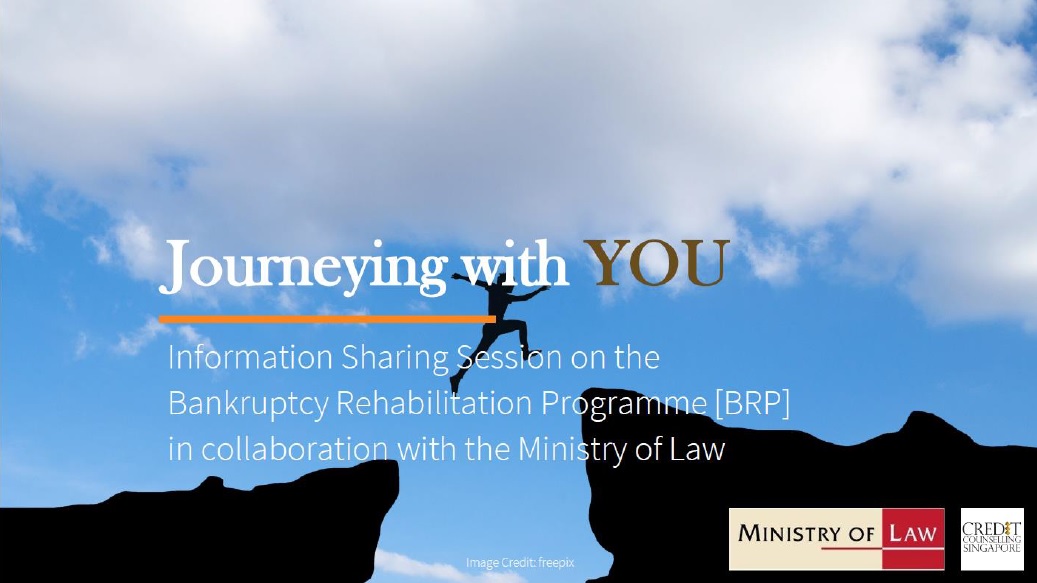 With effect from 1 May 2022, Credit Counselling Singapore (CCS) is introducing its Bankruptcy Rehabilitation Programme (BRP) that supports the bankrupts and their families in their financial recovery journey and assists the bankrupts to get a discharge from insolvency with record removed.

The services offered include general enquiry assistance, employment assistance, counselling that helps improve financial, mental, emotional and relationship well-being.
Please visit this link to sign up for CCS's bi-monthly information talk to find out more!